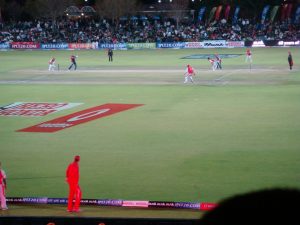 I have come across an interesting story about Australian cricketers who promoted road safety awareness! The Roads and Traffic Authority (RTA) sponsored Blues [cricket team] have visited a 170 high schools across the state since the On the Road program started in 2003.
The program uses bowling and a speed gun to show students that when they slow down, they have more control, both with a cricket ball and in a car. [Source: ABC News]
This reminded me of the successful cricket tour of the Protea cricketers to Australia and the road safety messages on billboards and screens next to the cricket fields.
Perhaps we should learn from the Aussies and get more of our sporting codes involved in creating awareness of road safety!