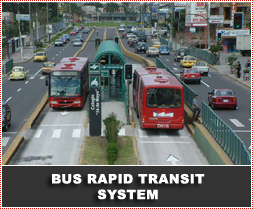 The week ahead will see government addressing the taxi industry's concerns over the R2 billion Bus Rapid Transit (BRT) System. This will pose a waiting game for taxi operators who are demanding a greater role in overseeing the system. Operators are also threatening to go on strike and disrupt next month's Confederations Cup.
The Western Cape branch of the National Taxi Alliance has threatened to cause chaos in Cape Town if the city forges ahead with its planned Bus Rapid Transit system.
Spokesperson, Mvuyisi Mente, has rubbished claims that the taxi industry is on board with regards to the project's implementation. "If they continue with the implementation – those who are against the implementation of BRT will revolt against the BRT. We will not keep on and fold our arms. We will bring Cape Town down."
Mente however says they are open to talks with city mayor, Dan Plato. Mante says "If Mr Plato decides, he must call in the taxi industry – Western Cape and Santaco. We have no problem, so that we can talk…"
Many taxi organisations feel they've been given a raw deal and have threatened to go on strike and seek legal action to derail the project. On Wednesday, they held a meeting in Soweto to discuss the BRT system as well as to map out the way forward. There is some speculation that taxi operators' concerns will fall on deaf ears as government presses ahead with the completion of the system.
The Rea-Vaya Project is set to cost R2 billion to complete, to create a cheaper more accessible public transport system. Newly appointed Transport Minister S'bu Ndebele has urged all stakeholders to work together.
Visit the Arrive Alive website for a better understanding of: