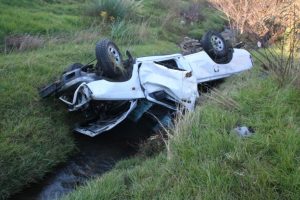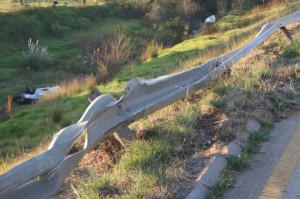 At approximately 15h45 on Friday 22 May 2009, Netcare 911 paramedics responded to reports of a very serious collision on the N1 direction north just past the 14th avenue onramp in Fairland's, west of Johannesburg.
The cause of the incident is still being investigated. Paramedics arrived to find that a bakkie had collided with the left side armco barrier before before rolling approximately 40 metres down the embankment and came to rest on its roof in the local stream. Both the driver and passenger were very fortunate to be in a stable condition and were both transported to the nearby Flora hospital for further assessment and treatment.
At this stage two lanes of the N1 towards Fourways have been reopened to traffic but the left lane remains closed and traffic is very slow.
This incident was attended to by paramedics from the private ambulance services, fire department, SAPS and the Metro Police.
Nick Dollman
mobilemedia
Netcare 911