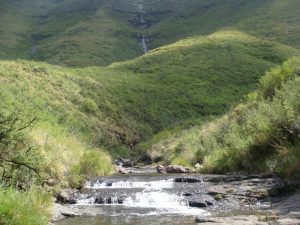 The Arrive Alive website received a very interesting request for information pertaining to the environmental impact of the BRT system. I would like to quote from the email:

"Subject: BRT – Environmental Impact Assessments
Message: ——– I would like to know if the study that was done by City of Joburg regarding the effect of the reduction in greenhouse gasses as a result of the BRT is available for the public. Also, where are the EIAs? Is it publicly available for the Rea Vaya System. I'm struggling to obtain the documents."
In our section on the Arrive Alive website about the Bus Rapid Transit System we have found the following snippet of information:
Environmental Benefits of Bus Rapid Transit Systems
• Considering that traffic volumes are escalating by 7% per year in the economically active corridor between Johannesburg and Tshwane, carbon dioxide emissions from private cars will increasingly contribute to global warming. The use of BRT systems will therefore contribute to cleaner cities with reduced carbon monoxide emissions.
• The Rea Vaya Bus Rapid Transit (BRT) System is the largest ever climate change project the City of Johannesburg has undertaken and represents a major turning point in how the City deals with congestion, pollution and greenhouse gases emitted due to transportation in Johannesburg.
• An extensive study has been done in order to better understand the implications that a project of this nature will have with regard to greenhouse gas emissions and the environment of Johannesburg.
• Environmental impact studies revealed an expected savings of 382,940 tonnes of CO2 equivalent emissions as a result of the implementation of the Rea Vaya system by 2010.
• Operation of a Rea Vaya system through 2020 was estimated to save1, 6 million tons of CO2 equivalent emissions.
• It will dramatically improve the air quality of the city of Johannesburg by taking thousands of poor quality buses running on poor quality fuel off the streets and replacing them with hundreds of buses running on cleaner fuel with the most up-to-date pollution reduction equipment.
• This will reduce dangerous vehicular emission to human health
• The environmental authorities have been fully supportive of BRT.
More information is available on the Rea Vaya website.