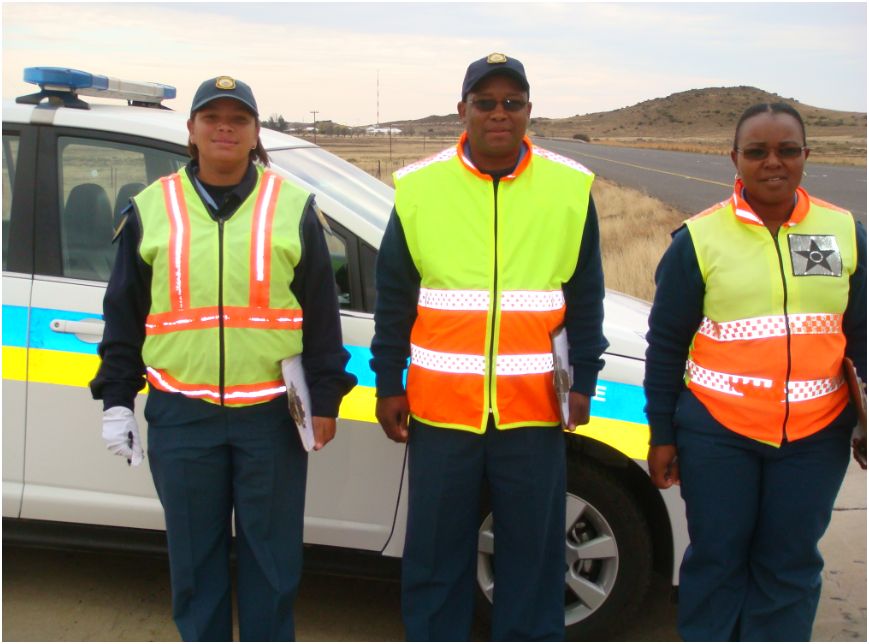 Effective and visible traffic enforcement is perhaps the single most important requirement for road safety in South Africa. This is something that I know the Road Traffic Management Corporation is striving to achieve. We will always read in the media about corruption and people claiming to have "evaded" justice by paying a bribe. We will also find criticism towards those "invisible" traffic officials operating speed cameras.
But have you ever had a friendly conversation with traffic officials when not on the wrong side of the law? Last Wednesday I was stopped south of Colesberg by three friendly officers and asked for my traffic license. I took the opportunity to share a brief conversation with these officers and raise a few questions with regards to the enforcement on this stretch of road.
Traffic officials might not have the most enjoyable task when they stop road users speeding off to a meeting in a hurry and carrying lots of emotional baggage with them. If you obey the Rules of the Road, you have nothing to fear…
Unfortunately road users seldom display courtesy towards these officers. Let us improve not only our driving behaviour but also our conduct towards traffic officials. We need these individuals to remove bad drivers and non roadworthy vehicles.
Visit the Arrive Alive website for more information on road safety.
Also view: