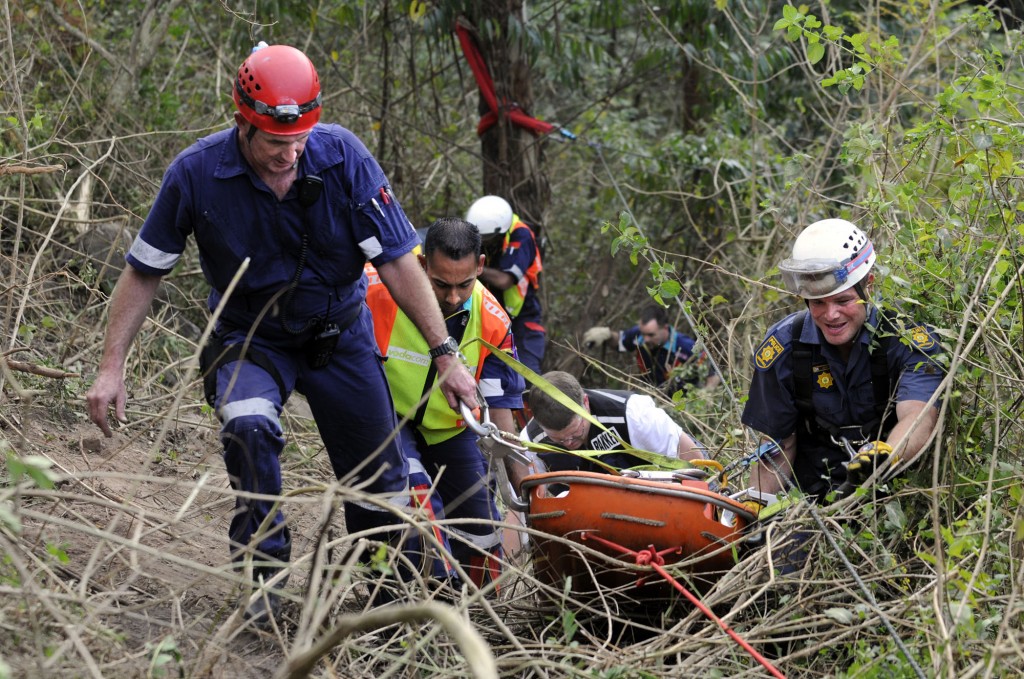 This morning Netcare 911 and SAPS search and rescue rushed to the scene of an accident on the M1 near Marian Hill were a SAPS vehicle lost control and plunged over a cliff about 80 meters high. When we arrived we found two SAPS members were in the vehicle at the time of the accident.
One of them miraculously escaped serious injuries and climbed to the road level. The other member sustained serious injuries and a special mountain rescue was system was organized by the SAPS rescue team to allow medics access to the patient.
After stabilising him and packaging him in a specialised stretcher, they were hoisted to the road level where the patient was placed in the ambulance and transported to the St Augustine's hospital for further treatment. A special thanks to Captain Troy Allison and his team who made this technical rescue run like clockwork.
Chris Botha
KZN Media
Netcare 911