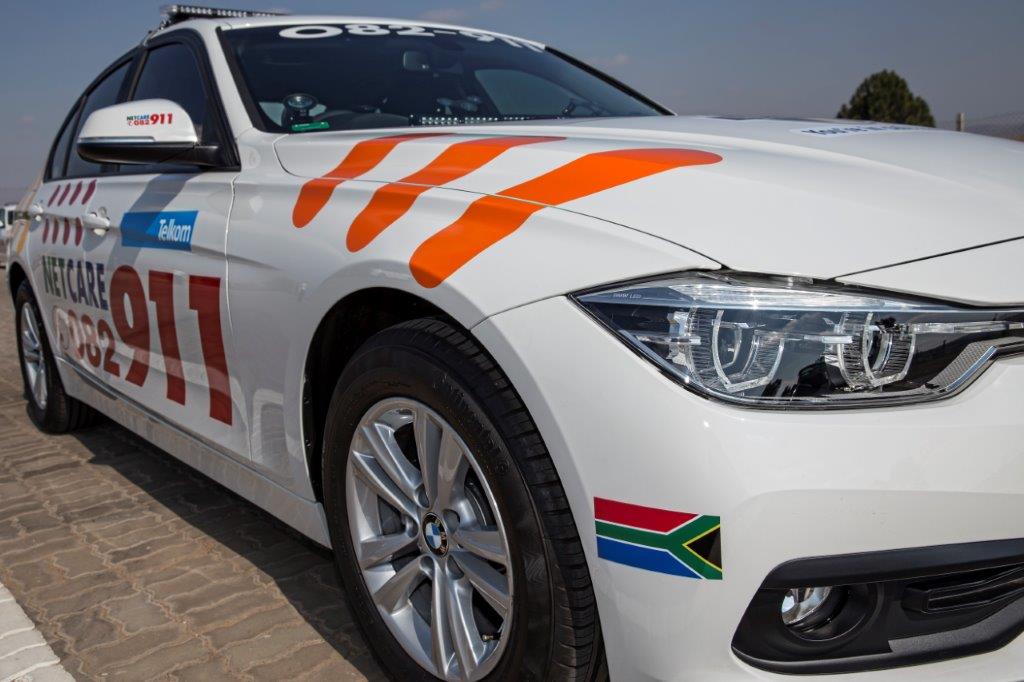 On Thursday afternoon 04 June 2009, Netcare 911 paramedics were attending to a collision scene when they saw another one occur on the Atterbury bridge over the N1 highway in the Menlyn area in Pretoria.
It was alleged that the truck that was carrying a large container exited from the N1 at the offramp before colliding with a car and overturning onto the car. The driver of the car was extremely fortunate to escape with a few lacerations considering that the passenger side of the car was almost completely crushed.
She refused ambulance transportation and was transported by her father to a private hospital for further assessment and treatment. The truck driver was complaining of pain in his back and was treated for spinal injuries and was transported by a Netcare 911 ambulance to the Pretoria Academic hospital, he was in a stable condition.
There were road works in the area and the car was pushed into the deep sand, the car probably would have been completely flattened if the container had fallen onto it on the solid road surface.
This incident was attended to by Netcare 911, fire department and the SAPS.
Nick Dollman.
mobilemedia
Netcare 911