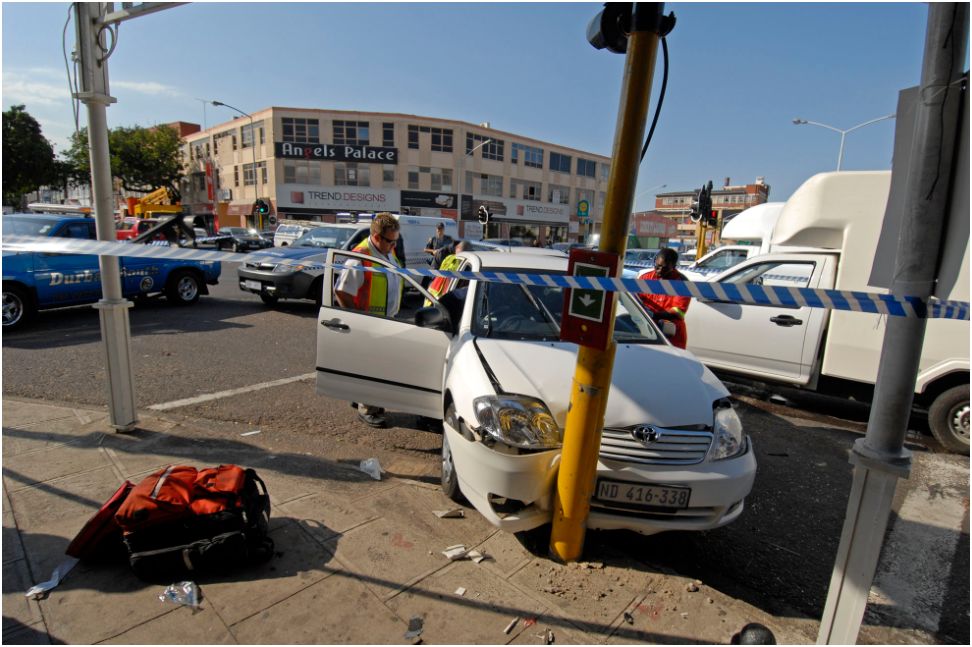 Netcare 911 rushed to the scene of an accident at the intersection of Argyle and Stamford Hill road. A BMW crashed into the side of a Toyota, pushing it into a pole on the side of the road.
The patient from the Toyota sustained critical injuries and after they placed the patient on a ventilator he was transported to the Netcare St Augustine's hospital for further treatment. The female driver from the BMW sustained no injuries but was visibly shocked. 
Her husband took her to a local family doctor for observation.
Chris Botha
Netcare 911