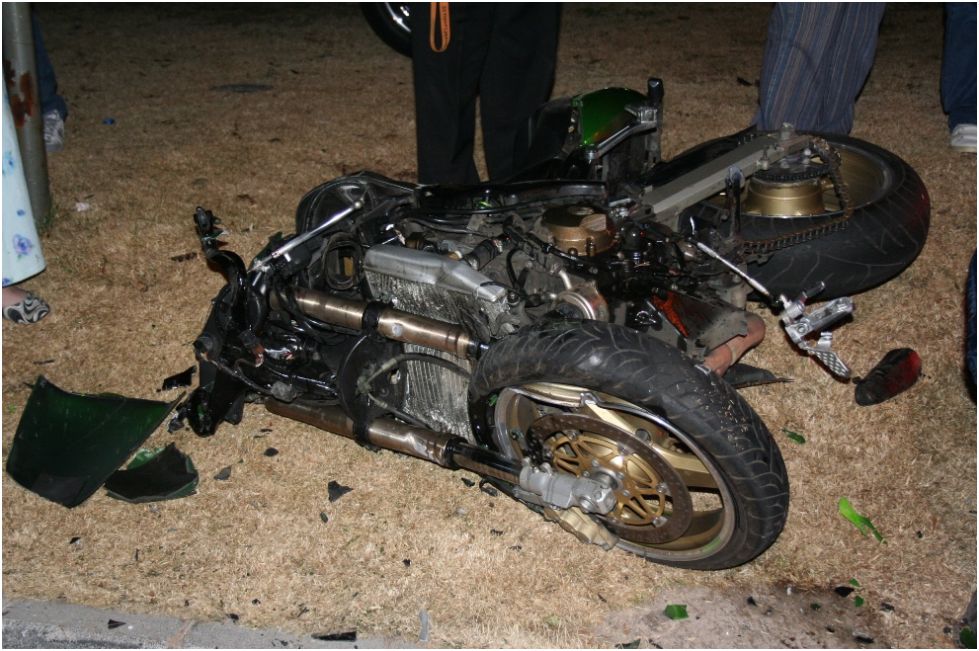 Bike accident in Florida about 1km South of the fire station on Golf Club Terrace. It would appear the bike T- boned a motor vehicle. But there was no vehicle on scene, as the driver had fled for some unexplained reason. The bike rider was airlifted to hospital by Netcare 911, injuries included a partial amputation to one leg, a serious open fracture to the other leg and suspected fractures to both arms.
As can be seen in the photo's a magnetic sign-board was found and pieced together at the scene and a phone number was obtained, the sign was supposedly from the car which had been involved in the collision and had then fled the scene.
We are unsure exactly what happened regarding the tracking down of the car owner / driver as these details were handed over to the police.
Regards
Mark Stokoe
mobilemedia
Media Liaison