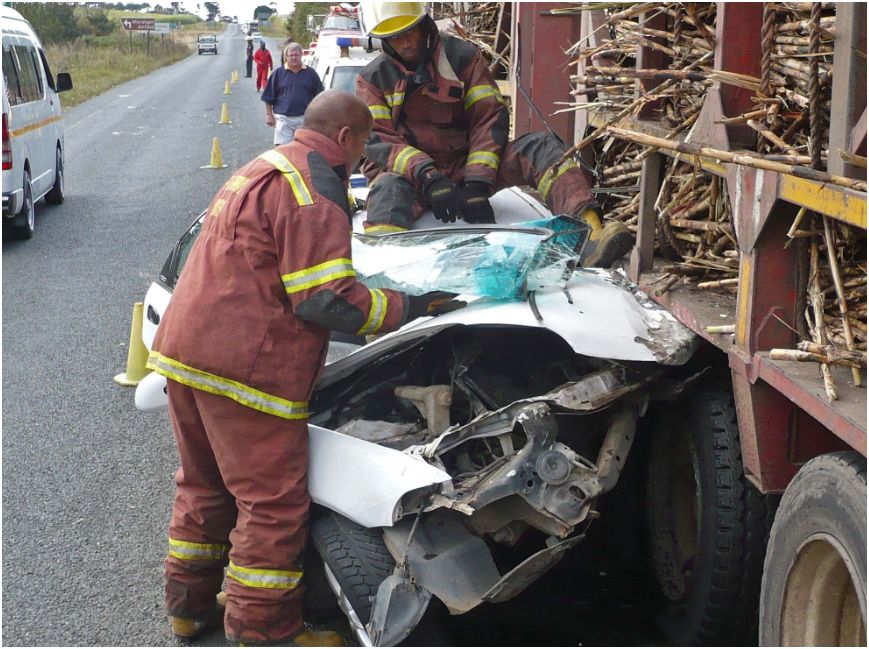 This morning Netcare 911 and the Kwadukuza Fire and Rescue Service rushed to the scene of an accident in the Kwadukuza, Compensation area. When they arrived on the R102 south bound they were faced with a horrific sight – a light motor vehicle and 60 ton truck carrying sugar cane collided.
Fireman and paramedics worked frantically to free the driver from the wreckage. He sustained critical injuries and after paramedics stabilised him he was transported to a local hospital for further treatment.
Umhlali SAPS are investigating the accident.
Chris Botha
Netcare 911