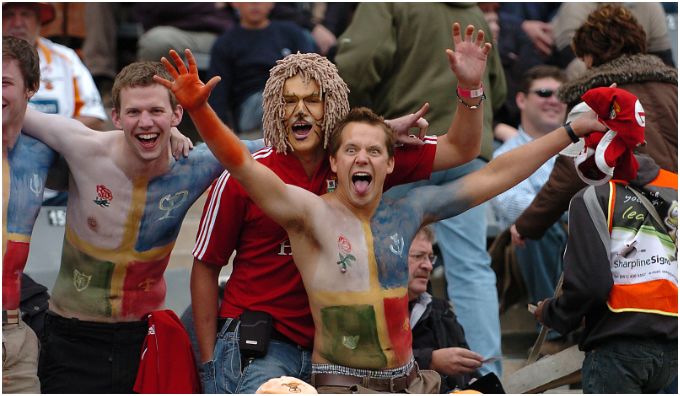 What does it take to improve the safety of our younger generation and especially our younger drivers/students on the roads? We often find great safety ideas and then we lack the necessary implementation of these ideas…
This is why I am so overjoyed to report on an initiative that is well organized and where the hours of hard work will have a significant impact on the safety of our students on the road on the Intervarsity weekend 31 July – 2 August 2009!
The Arrive Alive website was approached by the North West University Social Services and it has been our privilege to assist in bringing partners together in supporting this initiative! I would like to share this project with our other road safety supporters:
PROJECT : ARRIVE ALIVE
Intervarsity between North-West University (Potchefstroom Campus) and University of the Free State
31 July – 02 August 2009
This project aims to ensure sober students arriving in Potchefstroom – thereby decreasing the number of drivers driving under the influence during the period of Intervarsity. The hope is that we will thus directly decrease the number of incidents, accidents and ultimately casualties on the roads and lay the seed of responsible driving with the leaders of tomorrow.
The Details:
• The project will run from 31 July 2009 at 08:00 until 02 August 2009 at 15:00.
• A pre-Intervarsity awareness campaign in Potchefstroom run via SOS' (Marliaan Erasmus) Peer Counsellors.
• A safe route from Bloemfontein to Potchefstroom – this route was created after discussion with the various traffic departments and visible policing will be present at all times. Students will also be encouraged to keep to the designated route via posters and signboards on the road.
• A halfway stop at Wesselsbron with a rest area, voluntary alcohol limit testing, refreshments and entertainment.
• The venue in Wesselsbron is on the golf course, at the R719 and R34 crossing. The local municipality will remove the golf course fencing at the crossing to facilitate our project.
• An awareness campaign in Wesselsbron to inform students of the importance of being sober while driving.
• Survival packs – this will include coffee, sugar, plasters, condoms and ideally a rehydration packet or an energy drink. The packets will also have a flyer/leaflet with emergency numbers students can use in Potchefstroom, should difficulties arise.
• A R200-00 incentive to the first 200 drivers that stop at Wesselsbron and test sober, to encourage the drivers to stay sober until their destination.
• A "Buddy" system on Friday, 31 July 2009 between 18:00-06:00 at Cachetpark in Potchefstroom – students will be able to call on fellow, responsible, sober students for transport if they are stranded or too intoxicated to drive.
• A student party in Potchefstroom on the 31st of July – live music with bands that include aKing, Die Heuwels Fantasties, Van Coke Kartel, Ryno Vevet, Raid the After, etc.
The Contributors:
• Arrive Alive
• CAD – Christian Action for Dependence
• De Plate Kompanjie
• Free State Department of Police, Roads and Transport
• Nala Municipality
• Nala Traffic Department
• NWU Department of Social Work
• NWU Health Center
• NWU Office of the Potchefstroom Campus Dean of Students
• NWU Office of the Potchefstroom Campus Rector
• NWU Office of the Potchefstroom Campus Registrar
• NWU Social Services
• NWU Student Councelling
• Potch Sweets
• Precision Safety Appliances
• SADD – South Africans against Drunk Driving
• Tlokwe Municipality
• Tlokwe Traffic Department
• Universal Bolts and Nuts
• VVA (Vrystaat Versorging Aksie)
This project is extremely important to us, as we believe that our students are the future of our country and we strive to provide them with the necessary guidance, leadership and direction to make the most of their lives. The social worker's office strives under the motto of "Your Choice is Your Responsibility" and with this in mind; we aim to educate the students as to the effects of drinking and driving.
Yours sincerely
Lenie Kotzé
Potchefstroom Campus Social Worker
……..
The Arrive Alive website would like to extend our best wishes to the Organizers and all those involved. May this be an example of how public private partnerships can enhance the safety of all communities across South Africa!
I am very pleased to confirm that South African Breweries has also earlier today extended an offer to assist in this Arrive Alive Intervarsity Campaign. South African Breweries has associations with both universities and they have staged some Responsible drinking initiatives on these campuses. The yearly Aardklop festival association with the University of Potchefstroom signifies the SAB commitment to the communities in whose midst they do business.
The Arrive Alive website and Road Safety Blog will provide updates and feedback on this Campaign!
Also view:
[ Photo from Gerhard Steenkamp of Superimage Media]