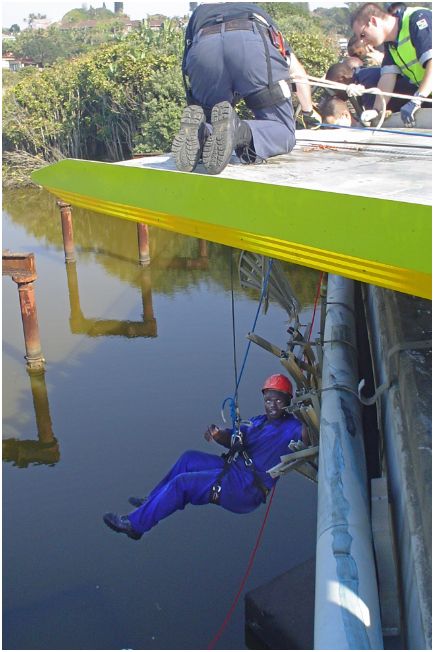 Netcare 911 and all the emergency services rushed to the scene of a truck accident on the R61 near Sandwich Port at around 11H30. On arrival they found that the truck had plunged through a bridge and landed in a river. The truck virtually disappeared under the water.
A rescue system was quickly set up and rescuers absailed down to the patients who have sustained serious injuries. A special mountain rescue system was set up by the very competent SAPS rescue unit and after placing the patients into a specialised harness they were hoisted up to the road level one by one.
Paramedics were waiting to stabilise them before transporting them to a nearby hospital for treatment.
Chris Botha
Netcare 911