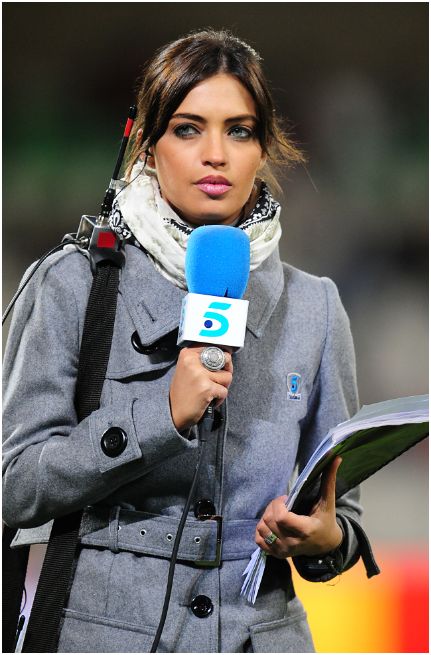 I could not resist the above title when viewing this photo taken by my photographer friend Gerhard Steenkamp from Superimage Media. The lady in the photo is a Spanish sports presenter and the photo was taken recently when Spain played in the FIFA Confederation Cup in Bloemfontein! I guess this is why they call Football "The Beautiful Game"!
I would have to admit that this is only tongue in cheek – I appreciate the Supersport presenters and their knowledge of the great game of Rugby! I know Toks very well having lived in the same hostel at Varsity – and I know Toks and Kobus would not mind a mention in the company of our Spanish presenter!!
View more stunning photos of the Confederation Cup, Rugby and other Sport on Superimage Media!