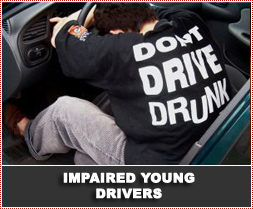 I have recently had a conversation with a friend about the risk of drunk driving by our younger drivers. He is currently looking into producing an episode on television focused on underage driving. I would like to quote from our discussion:
"The stories are becoming extremely common around the world…. We are focused on 13-18 year olds, so this is the most vulnerable age group. I was alarmed recently when we visited a school, and about half the audience admitted to driving illegally!"
But why do these younger drivers pose a significant risk in traffic? We found this on the Arrive Alive road safety website:
• Their inexperience and lack of mature judgment.
• Impairment results from alcohol and drug use, fatigue and distraction.
• Distraction as a cause of driving error is typical for novice drivers.
• Alcohol influences the young driver's performance to a larger extent.
• Predictable characteristics associated with young driver crashes, including excessive speed, carrying passengers, and not wearing seatbelts.
• Illicit drug use is on the increase in this age group
• Members of this age group are also more often affected by loss of sleep, the task duration and the biological clock (driving during sleeping hours), with all these factors contributing to increased fatigue and increased risk.
• Most deaths involving unbelted vehicle occupants occur between midnight and 3 AM—also prime time for impaired driving.
• Teen passengers greatly increase the crash risk of teen drivers – an increase with each additional passenger
• Young drivers tend to have lower belt use rates.
• Drinking and associated problems have also trickled down to 15- to 17-year-olds. Several countries in Europe are experiencing serious problems with binge drinking among young people.
View the Arrive Alive website for info on:
• Young Impaired Drivers / Young Drunk Drivers and Road Safety