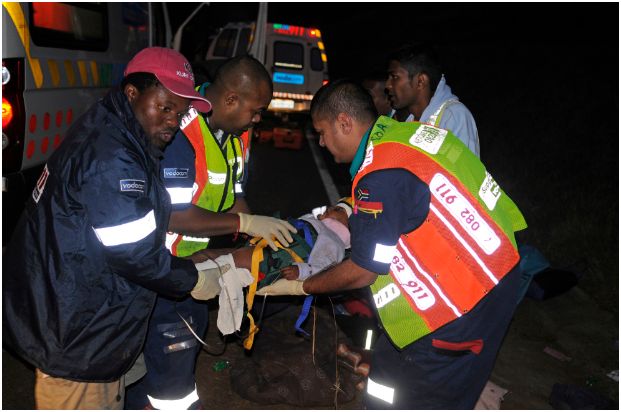 On Friday afternoon I was driving back from Guateng. As we came down Town Hill on the N3 South a vehicle some 100 meters in front of us had lost control, hit an embankment and started to somersaulted through the air and as it hit the road the children was flung out of the vehicle. A little girl about 8 months old sustained critical injuries, two other children aged about 2 and 6 sustained serious injuries. The mother of the children as well as the granny also sustained serious injuries while the driver had only minor injuries.
While trying to stabilise the patients an armed vehicle lost control and also crashed. Fortunately only one of the guards sustained minor injuries. All these patients were treated and then transported to various hospitals for further treatment.
I can not stress enough the importance of ensuring that children are buckled up when travelling in vehicles. It definitely reduces the injuries sustained in an accident.
Chris Botha
Netcare 911