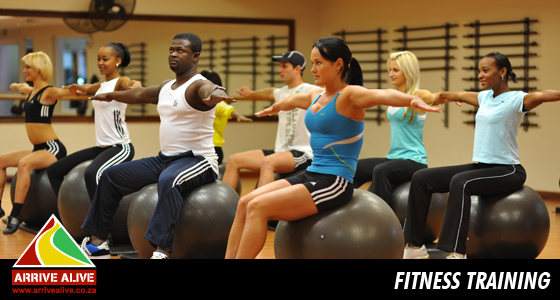 I have recently read an article in The Star Newspaper about the increased fitness of Cape Town metro cops. These metro cops have undergone a 30-day pilot programme and the results have been very positive!
Around 600 metro police officers, all constables and sergeants, were signed up for the pilot programme. Each officer had to attend at least two 40-minute training sessions a week in a bid to get officers fitter, and in some cases, leaner.
It appears that many of the officers have seen the value and many were coming every day – even on their days off – in order to exercise more. There has been an improvement not only in fitness and energy levels, but also on an emotional level it has contributed to team building and group cohesiveness.
On the Arrive Alive website we have included information on "Physical Fitness and Road Safety". I would like to quote from this section:
"The main goals of your physical exercise should be to increase your heart rate and increase the capacity of your lungs. By exercising regularly, you'll see an improvement in the quality of your sleep and the cycles and phases of sleep will become smoother and more regular. Regular physical activity may also improve your overall health and your emotional well-being as well and help you to deal with the stress and worries of your life."
May more provinces strive to assist our traffic officers in gaining greater fitness!!
Also view:
• Physical Fitness and Road Safety
Photos taken by Johan Pretorius for Supersport Health & Adventure Clubs