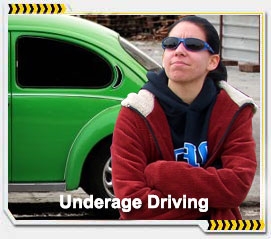 Fairbanks, Alaska – A woman who let her seven-year-old son drive while she was passed out drunk in the passenger seat has been sentenced to 20 days in jail.
District Court Judge Raymond Funk also sentenced 37-year-old Karen Koch to three years of probation and six months of Alcoholics Anonymous meetings.
The Fairbanks Daily News-Miner reports Koch pleaded guilty to one count of reckless endangerment in exchange for prosecutors dropping a charge of allowing an unauthorized person to drive. She has three previous convictions for drunken driving and did not speak at Wednesday's court hearing.
A neighbor called troopers in May after seeing a young boy driving a car with a passenger passed out. – Sapa-AP
Also view: