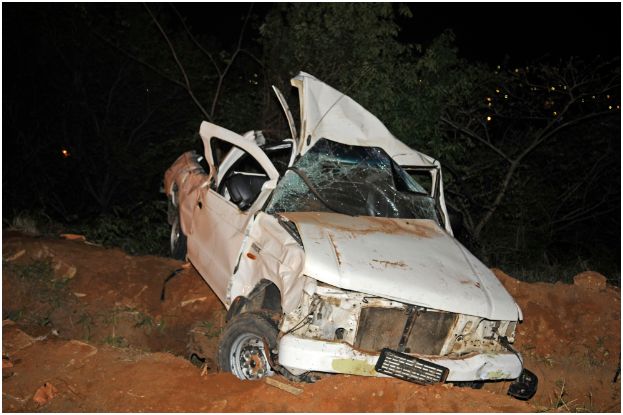 At around 23H30 last night Netcare 911 and the emergency services rushed to the scene of an accident on the N2 North at the Umbogintwini Hill near Amanzimtoti. When we arrived on scene it was total carnage.
A 4×4 bakkie from the Eastern Cape was travelling towards Durban with 16 People on board when it lost control, crashed through the barriers and overturned. Sadly 4 people died in this horror crash, a further 4 had critical injuries , 6 had serious injuries and 2 had only minor injuries.
After all the patients were stabilised on scene they were transported to various hospitals for further treatment.
Chris Botha
Netcare 911