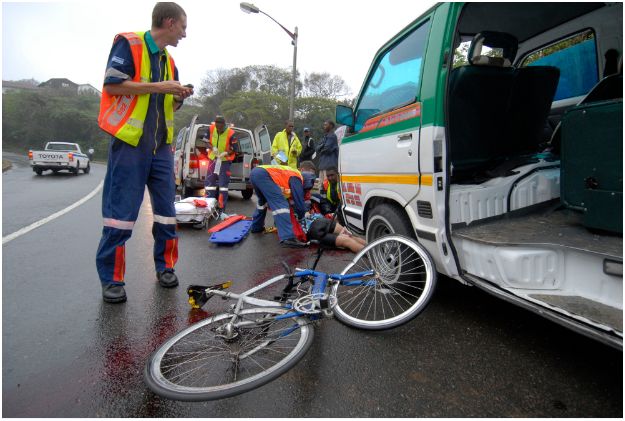 A cyclist was critically injured this morning along the Kingsway road in Amanzimtoti. It is believed that the cyclist was riding along Kingsway road towards Prospecton when a taxi came from the opposite direction and collided with the cyclist .
With the impact the rider went through the windscreen of the taxi and then landed on the roadway .
Paramedics from Amanzimtoti was on scene within minutes and started to stabilise the critically injured man. He was placed on a trauma board to immobilise the spine, and then carefully loaded into an ambulance.
Advanced life support paramedics then continued to treat him while he was transported to a level 1 trauma facility at the St Augustine's hospital in Durban.
The driver of the taxi had sustained minor injuries and was transported to the Prince Mshiyeni hospital in Umlazi for further treatment.
SAPS Amanzimtoti was on scene and is investigating the accident.
Chris Botha
Netcare 911