It is time for an early morning smile which might be able to assist in avoiding road rage later in the day! The Arrive Alive website received an email titled "Research confirms that drinking gives you the same benefits yoga does!!!" We would like to share the images provided as proof of this argument….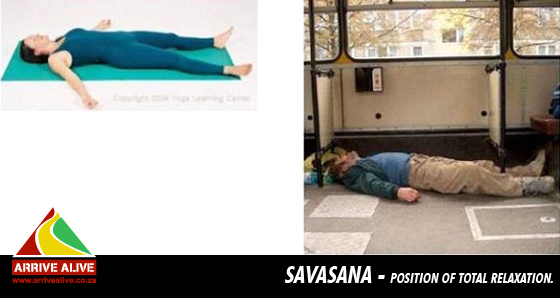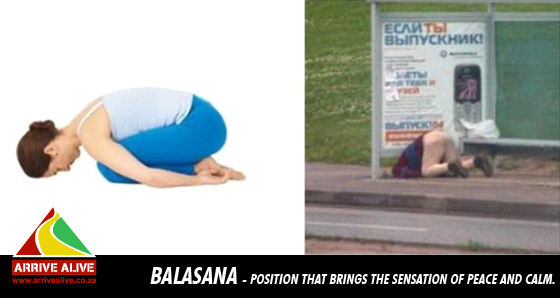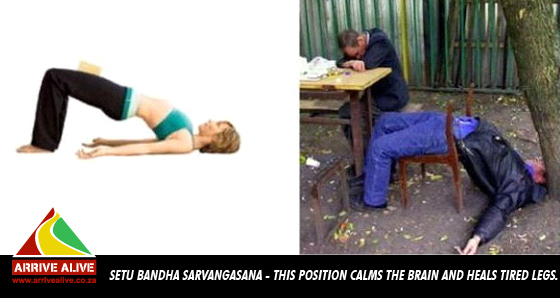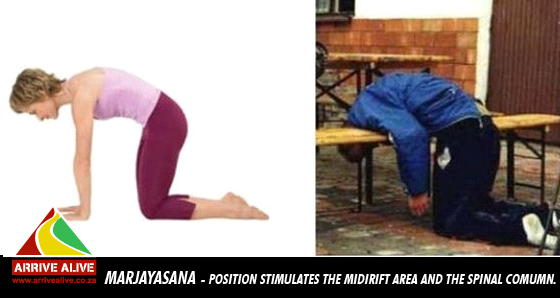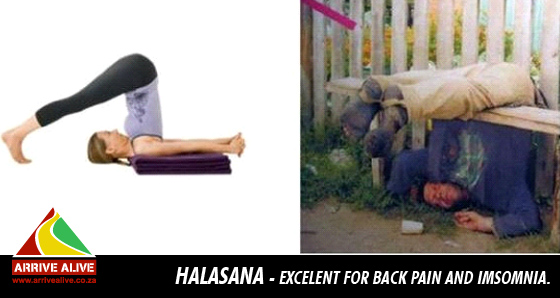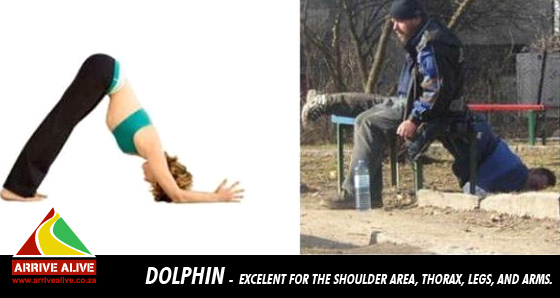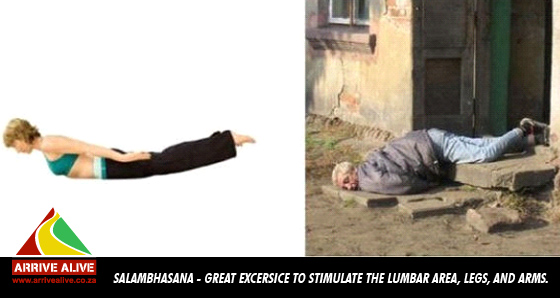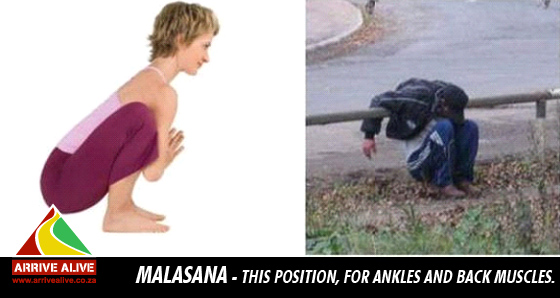 So what is the road safety lesson from these images?! We are pleased to find that these gentlemen are all taking a relaxing break and are avoiding the dangers of drunk driving!
We would like to urge all road users to focus on driver fitness and to avoid the road after they have had a few drinks too many!!
Also view: