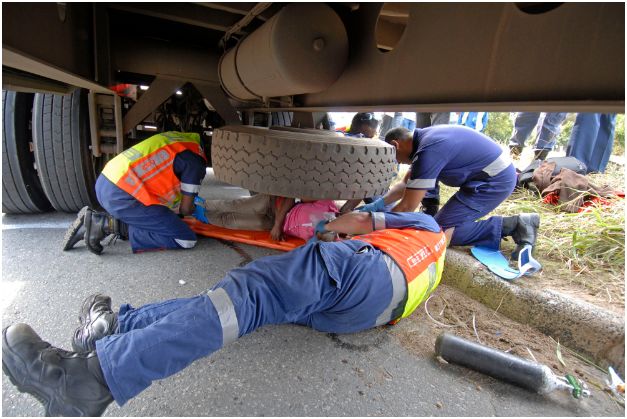 A lady in her 20's is in a critical condition after she was run down by a 18 wheeler truck in the Prospecton area on Wednesday afternoon at around 14h00. It is believed that 3 ladies were walking together when the truck came around the corner. Two of the ladies managed to jump out of the way but the third lady was dragged underneath the truck .
Paramedics from Netcare 911 was fortunately on scene within minutes. They had to climb underneath the truck and stabilise the patient . She was immobilised on a specialised trauma board before removing her from underneath the truck.
Paramedics transported the critically injured patient to the Prince Mshiyeni hospital in Umlazi for further treatment
SAPS Isipingo was on scene and is investigating the accident.
Chris Botha
Netcare 911