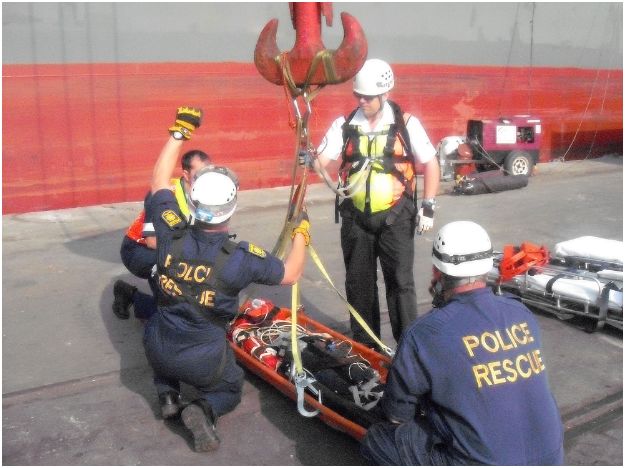 Two men are in a serious condition after being trapped between a container and the hull of a ship. It is believed that the men were in the process of loading the containers on a ship in Mayden Wharf when something went wrong. The container pinned the two men against the steel structure in the ships hull.
Netcare 911 paramedics arrived on scene and were faced with a daunting task. Both men were in a serious condition and had to be stabilised. They were then immobilised and placed in a rescue stretcher. SAPS search and rescue assisted the paramedics to hoist the injured patients out of the ship with specialised rescue gear. The patients were then transported to the Netcare St Augustine's hospital for further treatment.
UPDATE 18H05: Sadly one of the men died in the hospital despite the enormous effort from  paramedics and doctors to save his life.
Chris Botha
Netcare 911