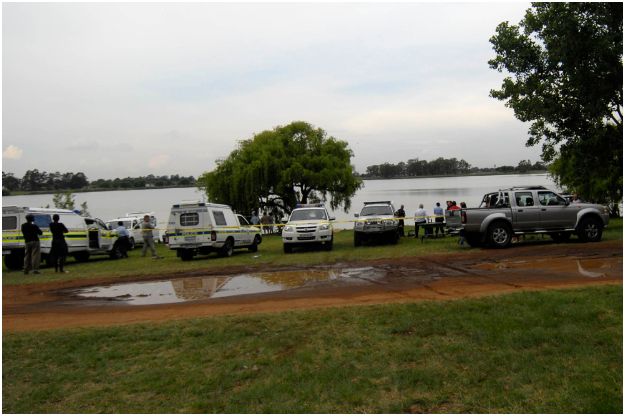 A 23 year old man is presumed to be drowned in the Blaauwpan dam in Kempton park this afternoon. Details are still sketchy but it is believed that a family was having a fun day at the dam.
The 23 year old was swimming and got into difficulty and then disappeared under the water. Netcare 911 paramedics and SAPS search and rescue were called to the scene. The SAPS divers started an underwater search while the Netcare 911 paramedics and the Chaplin services calmed the family members .
Paramedics will be standing by at the dam while the diver continues to search for the missing man.
Chris Botha
Netcare 911