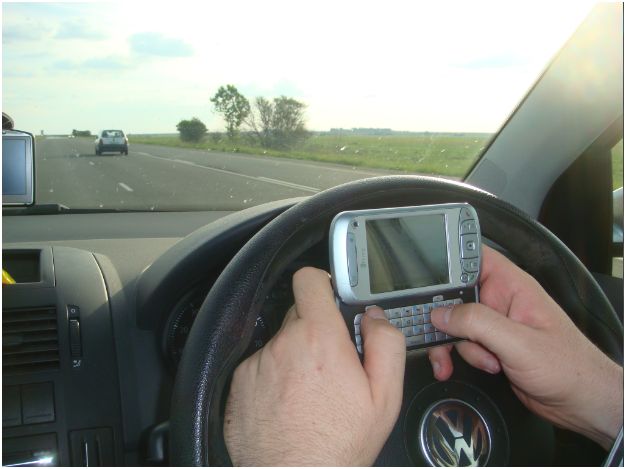 Research has revealed that an epidemic of "distracted driving" sweeping the US has claimed thousands of lives and injured a half-million people during 2008.
The information about the deadly phenomenon in 2008 came from US Transportation Secretary Ray LaHood and was shared with a packed gathering in Washington of transportation, safety and technology experts and the families of people killed by "distracted drivers".
Research in the US showed that every day last year more than 750 000 vehicles were driven by someone using a hand-held cellphone but distracted driving wasn't limited to that; it could also be due to someone playing a video game, using their iPod or Blackberry, even putting on nail polish, LaHood said.
The 'disease' has even spread to drivers of Americas yellow school buses. Singling out people sitting in the audience, LaHood said:
"Greg Zaffke from Chicago lost his mother when a driver who was painting her nails said she never saw the red light at the junction…
"Jennifer Smith's mother, Linda Doyle, was killed in Oklahoma City about a year ago by a teenage driver moving at 70km/h while talking on a cell phone."
His intention was to put a human face on tragedies cause by "distracted driving". It even involved the drivers of public transportation, including America's thousands of yellow school buses, he added.
"They're doing it every day of the week, in the rain, and with kids in their vehicle," LaHood said, calling distracted driving "an epidemic that has overtaken America and is getting worse".
The meeting was called by LaHood not just to discuss the growing phenomenon but also to find solutions. – AFP
Also view on the Arrive Alive road safety website
and
the risks and consequences of distracted driving on the Car Insurance Blog