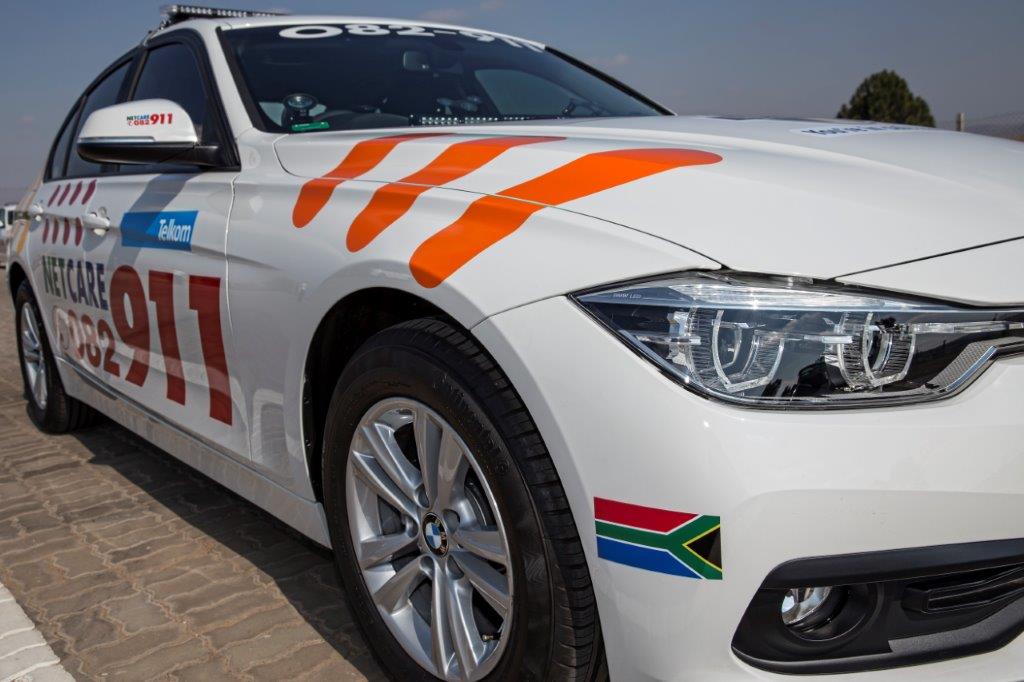 A husband and wife are both in a critical condition after they were dowsed with petrol and set alight. It is uncertain as to exactly what happened but paramedics from Netcare 911 and the Nigel fire services were called to a house in Nigel for the patients after they sustained critical burns.
When paramedic Helgaart Honeyball from the provincial services and paramedic Ronnie de Beer from Netcare 911 arrived on scene,they were faced with a very tragic scenario. The wife, a lady in her late 40's sustained 80% burns. Helgaart immediately started to stabilise her while Ronnie worked to stabilise the husband that sustained 60% burns .
Realising the severity of the patients and the distance to get them to a burns unit, they called for the Netcare 1 medical helicopter with a trauma team on board to assist. The patients were taken through to the Nigel fire services by ambulance where a helicopter landing site was prepared . The lady was airlifted first to the Baragwaneth hospital just after 11h00 and the helicopter returned at 12h18 to airlift the critically injured man to hospital.
Both patients remain in a very critical condition .
Chris Botha
Netcare 911