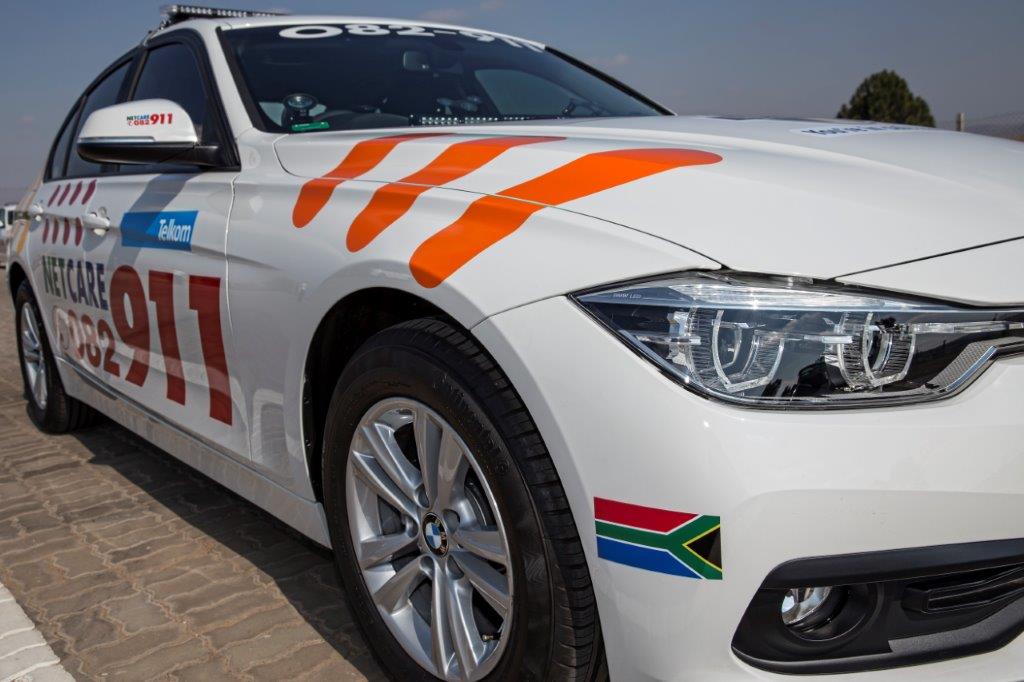 Two elderly ladies are in a critical condition after they collided into the side of a taxi along hospital rd in Brakpan at around 09h30 this morning. The exact cause of the accident is still a subject for police investigation; however it is believed that the errant party turned in front of oncoming traffic causing the side impact collision.
When paramedics arrived on scene they found two elderly ladies still trapped in the mangled wreckage of there Ford Granada. Fireman took nearly an hour to free the two ladies from the twisted frame.
Netcare 911 paramedics called for the Netcare 1 medical helicopter and a medical helicopter from Helli – vac to airlift the two critically injured patients to Hospital. While paramedics were waiting for the helicopters to arrive they worked fervently to stabilize the wounded.
Both patients were loaded on the medical helicopters and then airlifted ,one to the Charlotte Maxeke memorial hospital ,and the other to the Baragwaneth hospital were they remain in a critical condition.
Chris Botha
Netcare 911