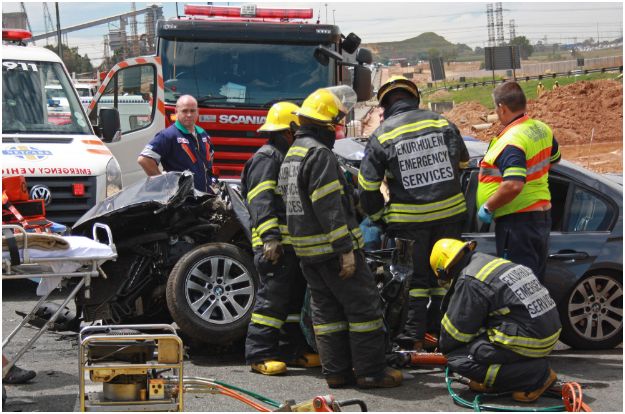 Four people were injured one critically so when their car collided with the rear of a heavy goods vehicle. Although details of the accident is still for police investigation it appears that the BMW with four occupants was traveling at high speed on the N3 South at around 12h35, and just before the Elands Interchange they slammed into the back of a truck .
One person sustained critical injuries and emergency person worked for over an hour to free him from the mangled remains of the car using the jaws of life. One of his fellow passengers had sustained serious injuries while the other two miraculously only sustained minor injuries.
All the patients was stabilized on scene and then transported to the Natalspruit hospital for further treatment.
Thanks
Chris
Chris Botha