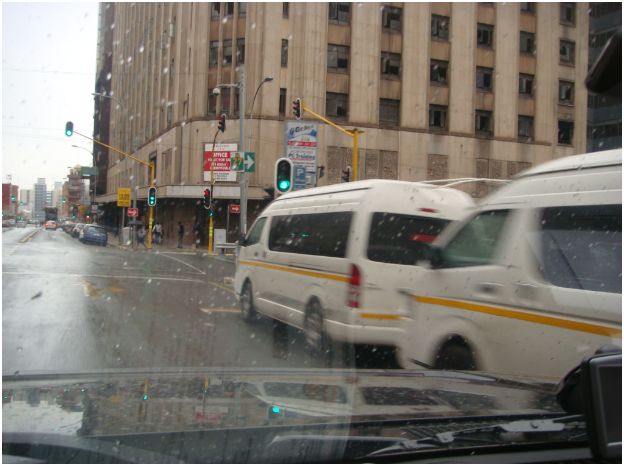 DigiCore Holding, the JSE-listed hi-tech fleet management and vehicle tracking company, will introduce a state-of-the-art integrated fare collection system for minibus taxis in North West before the end of the year.
The system would then be rolled out to the rest of the country according to DigiCore chief executive Nick Vlok. He said the system complied with requirements set by the Reserve Bank, the Department of Transport and the global standard for wireless smartcard payments.
It is capable of fulfilling the initial government requirement for the taxi recapitalisation programme for an electronic ticketing system that commuters could use on taxis, trains and buses.
"It will be capable of doing that, and this is part of the longer-term plan, which is why it was important to have the Reserve Bank and Department of Transport approval," he said.
DigiCore partnered with major players in the banking and payment industry to develop a complete end-to-end system, but it had developed all the onboard equipment for supply to its operating firm.
Vlok said that the initial rollout in the North West was expected to involve the installation of about 12 000 units over a six- to 12-month period, after working on the project for the past four years.
I was privileged to attend an Arrive Alive planning session last Friday in Boksburg and several role players in South African transportation industry delivered presentations on their vision for greater safety this festive season.
Amongst these presentations was an insightful presentation by Phillip Taaibosch, Secretary General of the South African National Taxi Council. Mr Taaibosch also mentioned the importance of a new fare collection system to enable the driver to concentrate on the road. If the driver is distracted by collecting fares or having to confront non-paying passengers – it adds to the threats on the roads for other road users as well!
Also view: