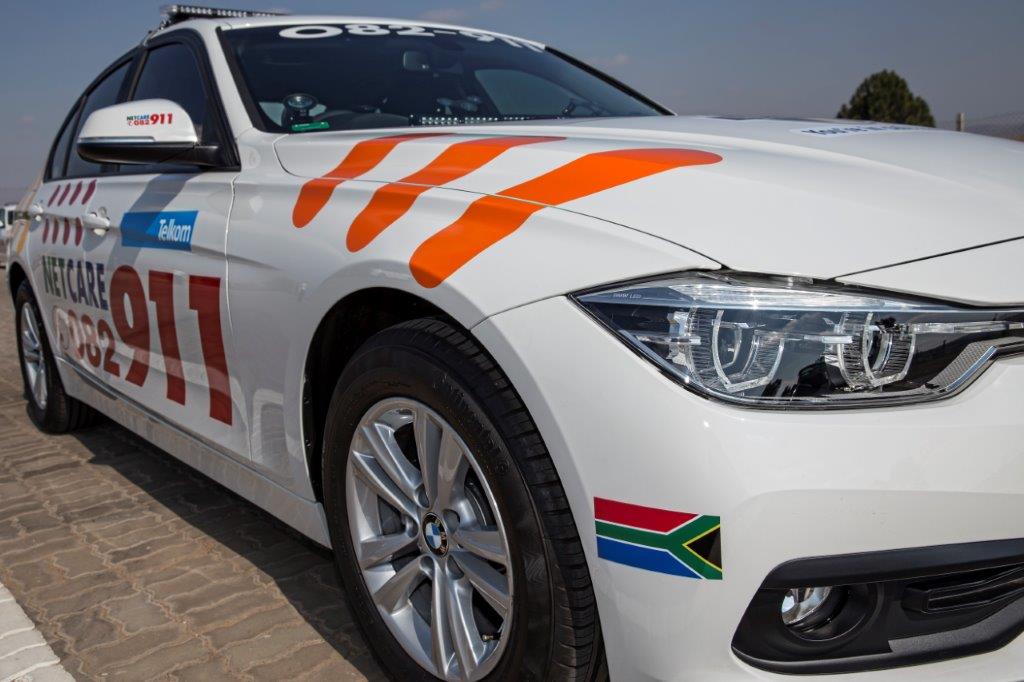 A 50 year old male is fighting for his life in a Johannesburg hospital after he was hit by a car while crossing Atterbury road in Pretoria East this afternoon at around 16H00.
It is believed that the aged gentleman was trying to run across the road when he was struck by the Mercedes. He slid across the bonnet of the car and his head smashed through the windscreen .
Paramedics from Netcare 911 arrived on scene and started to stabilize the man. His condition was such that paramedics had to place him on a ventilator. The Netcare 1 medical helicopter was called, and once they landed the patient was handed over to a trauma specialist. The critically wounded patient was placed on board the helicopter and under constant care from the doctor he was airlifted to the Charlotte Maxeke hospital in Johannesburg for further treatment.
Chris Botha
Netcare 911