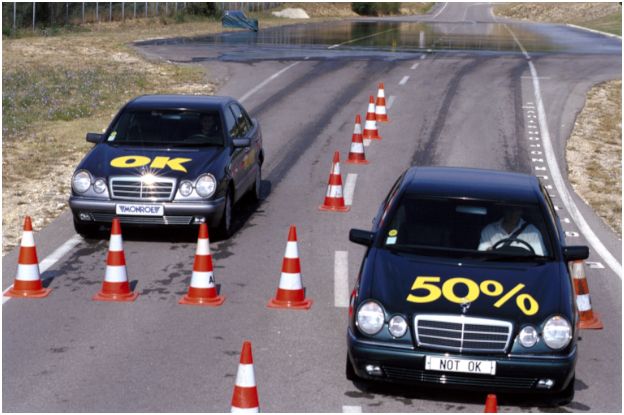 Did you know that worn shock absorbers can increase your stopping distance by as much as 20%? This can be the difference between life and death…
On the Arrive Alive road safety website we have been assisted by Tenneco Automotive SA, manufacturers of Monroe and Rancho shock absorbers, in making available information on shock absorbers and road safety.
Monroe, one of the worlds' largest manufacturers of shock absorbers makes each shock according to the company's ethos: Technology Driven Safety. They believe that many drivers committed to safety are choosing Monroe to keep their tyres firmly in contact with the road and enjoying a smoother, safer ride.
We asked Monroe what they will be doing for Road Safety this holiday season:
Monroe's commitment to safety extends beyond the manufacture of premium shock absorbers. They are Founder members of The Road Safety Foundation and are supporting the launch of Women in Road Safety (WIRS) this holiday season by creating awareness around the vital importance of shock absorbers in your vehicle's safety.
Monroe's sponsored 4×4 vehicle for the Community Medical Services Road Safety Project has also been the stalwarts at Van Reenen's Pass on the N3 during the busy long weekends. The team is the first at the scene of an accident to provide emergency medical care and also provides technical assistance to broken down vehicles.
During this campaign, Monroe's technical team tested a number of vehicles to see if their shocks were in working order. This is what they found:
The majority of the drivers:
• Did not know anything about their car's shocks.
• Were unaware that their shocks were worn.
• Do not realize the importance of shock absorbers in the cars handling and therefore safety.
• Almost all (about 90%) assumed their shocks were checked when their car was serviced (which is not normally the case).
So why are worn shock absorbers so dangerous?
Shock absorbers are so important because they form an integral part of a vehicle's safety triangle: steering, stopping and stability.
The 'top ten' dangers of worn shock absorbers:
• Reduced braking efficiency resulting in longer stopping distances
• Reduced efficiency of Anti-Lock Braking Systems (ABS) and Electronic Stability Control (ESP)
• Increased risk of skidding in the wet
• Less control when cornering or caught in a cross wind
• Increased driver tiredness and reduced speed or response
• Increased wear of tyres and other suspension components
• Uneven/oscillating headlight level causing dazzle to on-coming drivers
• Increased passenger discomfort
• Increased risk of 'snaking' when towing
Also view:
• Shock absorbers and Safety
• Dangers of Worn Shock Absorbers