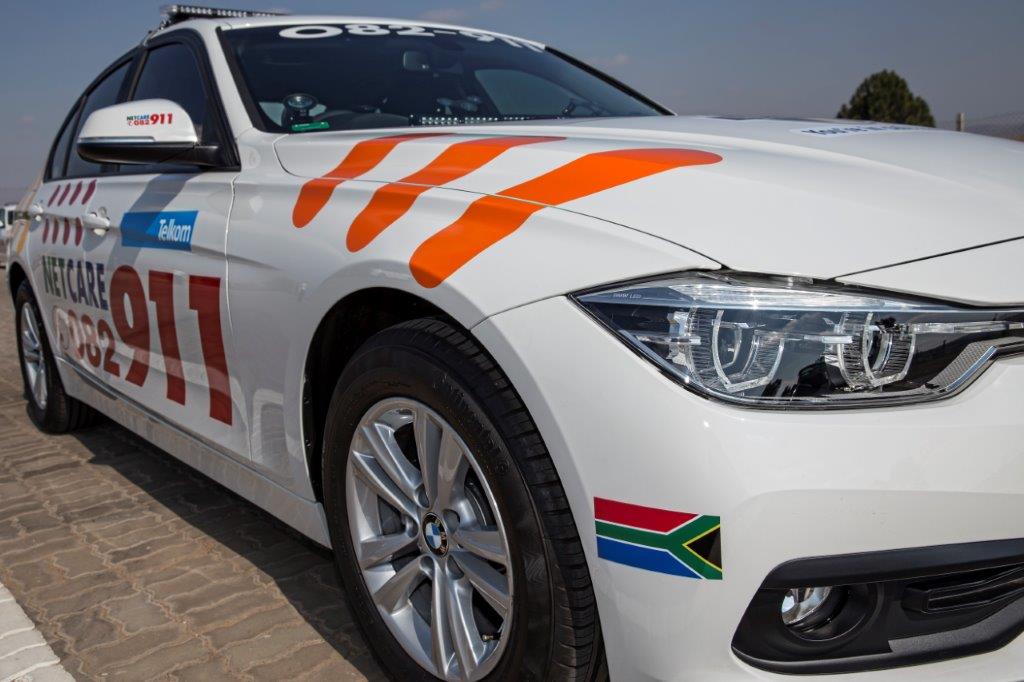 A 60 year old man was critically injured and another seriously so, in a head on collision on the Olifants fontein road in front of the police station around 10h56 this morning.
Exact details of the accident is still a subject for police investigation. It appears however that a Toyota Corola and a taxi collided head on right in front of the police station. The driver of the car was critically injured and still trapped in the twisted remains of his vehicle when paramedics arrived.
Emergency personnel worked for over an hour using the Jaws of Life to free the man from the wreckage. The Netcare 1 helicopter was called with a specialized trauma team on board to assist with the treatment of the critically injured and to airlift him to the Unitas hospital for further treatment.
The driver of the taxi sustained serious injuries and was transported by ambulance to an area hospital for further treatment
Chris Botha
Netcare 911