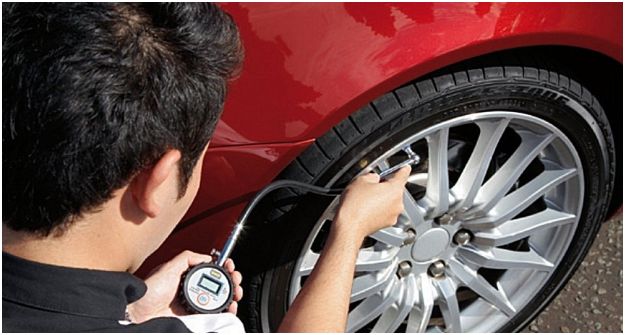 SA tyre maker Bridgestone has urged South African motorists to have their tyres checked for safety before setting out for their December holidays. "Unsafe tyres cause many crashes in South Africa," said Romano Daniels, Bridgestone South Africa's General Manager of Group Communications and Marketing. "Proper checks and maintenance reduce the chances of a blowout and help ensure that you have better control of your vehicle."
"The correct tread depth is the first important item. A worn tyre can't disperse water properly on wet roads, leading to aquaplaning," Daniels said. "If any of your tyres are worn to three millimetres or less, consider replacing them before you leave for your holiday."
He said motorists should also check for unusual wear patterns. "Uneven or cupped wear may indicate a problem with the vehicle's shock absorbers. Wear in the centre usually indicates over-inflation, while wear on the shoulders might mean under-inflation," he said. "Both of these conditions can result in reduced roadholding. But under-inflated tyres also build up excessive heat, possibly leading to a blowout," he added. "Adjust your tyre pressures to the manufacturer's recommendations while they are still cold, to ensure accurate pressure gauge readings."
Daniels said that tyres should be free of cuts, bruises and bubbles to ensure safety. "Consult a tyre specialist if you are unsure about the condition of your tyres," he advised motorists. "Also have your wheel alignment checked. Apart from making your car more pleasant to drive, correct wheel alignment helps prolong your tyre life and improve roadholding," he explained.
He reminded motorists to ensure that their spare wheel was also in good condition and correctly inflated. He expressed concern that many motorists use an old, worn tyre as their spare wheel. "If you have a puncture in rainy weather and then put on a worn tyre, you increase your risk of aquaplaning on wet roads. Always ensure the spare has sufficient tread left."
Daniels also recommended that motorists carry spare drinking water in the car while going on holiday as well as a fully-charged cellphone. "Changing a flat tyre in the middle of the Karoo can be thirsty work. And if you can't loosen a wheel nut or some other problem prevents you from changing the wheel, you'll be glad of a working cellphone and extra refreshment," he concluded.
Issued by Bridgestone South Africa on 25th November 2009
Also view: