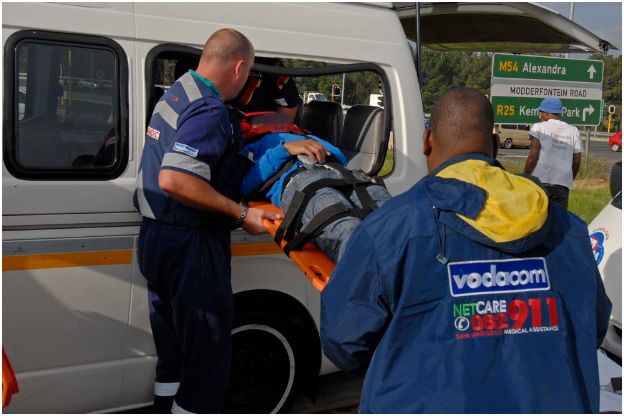 17 people were injured 5 seriously when the taxi they were traveling in collided with a truck at the intersection of Modderfontein and Alexandra roads this afternoon.
Exact details of the accident is still unclear and remains a subject for police investigation. An eyewitness account of the accident is that the truck was crossing Modderfontein road when the taxi slammed into its side with such force that the truck overturned and came to rest on the centre median.
Netcare 911 paramedics and the emergency services worked tirelessly to stabilize and remove the injured from the crumpled remains of the taxi. All the patients were transported to Edenvale, Arwyp and Tembisa hospitals for further treatment.
Chris Botha
Netcare 911