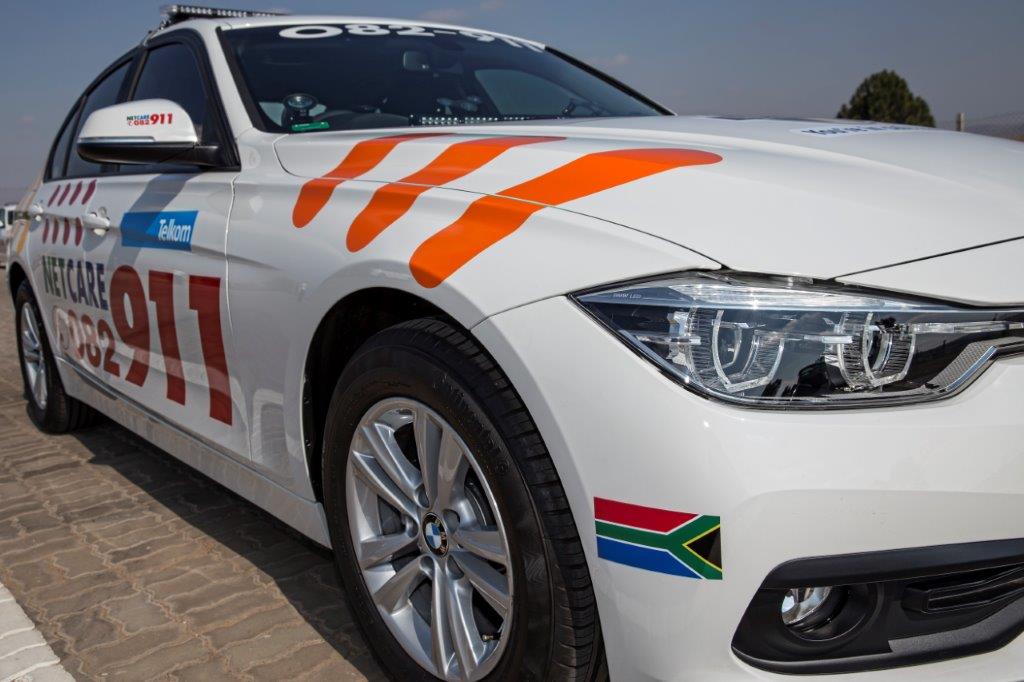 Three people died and 5 others were injured in a head – on collision on the R82 in Kragbron near Sasolburg last night. Exact details of the accident is still a subject for police investigation , however the Audi and a Bantam bakkie were traveling in opposite directions on this very narrow road when disaster struck and the two vehicles collided head on.
Netcare 911 paramedics arrived at the accident and after triaging the scene they found that tragically the driver of the bantam Bakkie and his two children aged 5 and 8 died on impact. The mother of the children sustained serious injuries and was trapped in the mangled wreckage.
The driver of the Audi and his wife both sustained critical injuries and their children aged 11 and 14 were in a serious condition. Emergency services worked for over an hour to free the wounded from the crumpled remains of their vehicles while paramedics worked fervently to stabilize all the injured.
All the patients were transported to the provincial hospital in Sasolburg for further medical care.
Chris Botha
Netcare 911