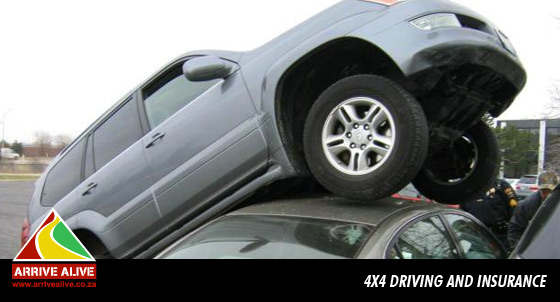 We have recently given much more attention to the 4×4 driving experience in South Africa. South Africa is a well known attraction for the 4×4 enthusiast – and perhaps the best way to enjoy the scenic beauty of Southern Africa!
We expect that many of our foreign visitors will decide to not only use the Football World Cup to attend matches, but also take some time to visit the most beautiful parts of South Africa and the neighbouring countries. Even though we have provided much information of 4×4 driving and safety, we need to recognize that accidents happen – and there might be financial products to help us guard against those losses.
We have added more information on the products provided by our road safety partner Outsurance in a section titled "4×4 Driving and Road Safety". Even though we recognize that this is only one product, it provides insight with regards to the benefits from 4×4 insurance products and allow our visitors to gain important information in their search for cheap and affordable 4×4 insurance.
We would like to invite visitors to view:
• 4×4 Driving and Vehicle Insurance
• Road Safety and Safe Driving on Safari
• Car Insurance Blog