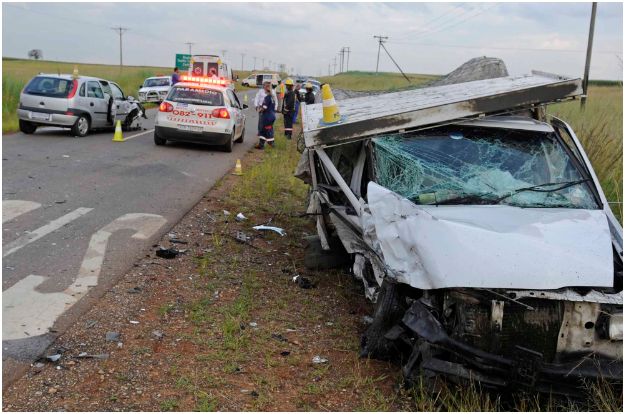 A two year old died and 6 others were injured in a head-on collision on the R101 in the Rayton Area on Wednesday afternoon. Although details of the accident remain a subject for police investigation , it is purported that an Isuzu bakkie and a Opel collided head on. The mangled remains of the Isuzu came to rest on the verge next to the roadway, while the wreckage of the Opel came to rest several meters down the road.
Netcare 911 and Provincial paramedics arrived on scene to find the injured still trapped in the crumpled remains of their vehicles. After triaging the patient's paramedics were saddened to find a two year old child that had died on impact. Three people were critically injured among them was a two month old baby, and further three passengers was seriously injured in this horrific accident.
After paramedics deftly extricated all the wounded and stabilised them, they were transported to various hospitals for further medical care.
Chris Botha
Netcare 911