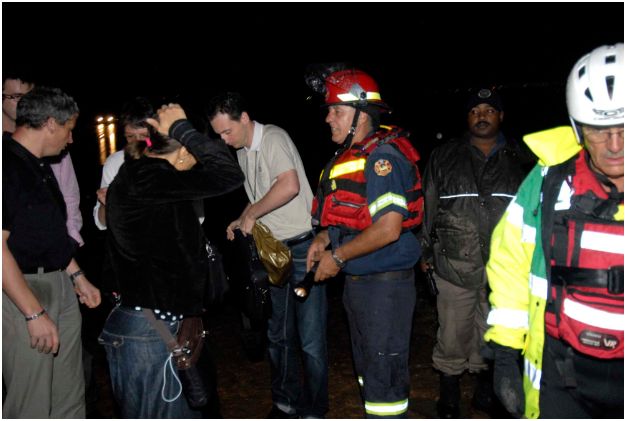 Heroic Firemen rescued 3 French foreign nationalists after their car washed off the bridge during a flash flood in the Midrand area tonight. It is believed that the three foreigners were crossing the bridge in Alsatian road in Midrand when flood water forced their vehicle off the bridge. Fortunately their car came to rest on its wheels and wedged itself on some rocks several meters down stream
Fire and rescue services swift water rescue team set up a rescue system and brought all three people to safety. Netcare 911 paramedics ensured that all the passengers were in good health and then released them into the care of friends.
Emergency personnel appeal to motorists to avoid trying to cross any bridges when they are covered with water.
Chris Botha
Netcare 911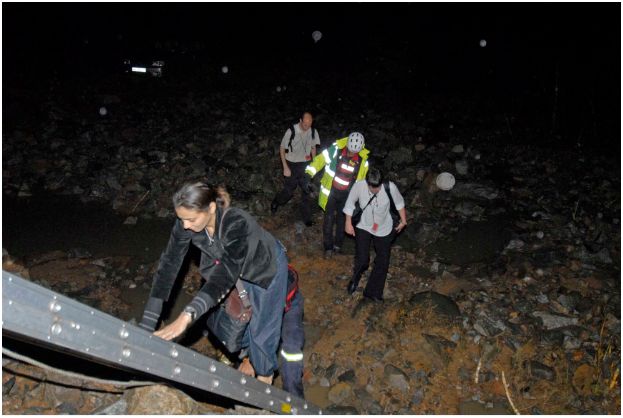 Also view: