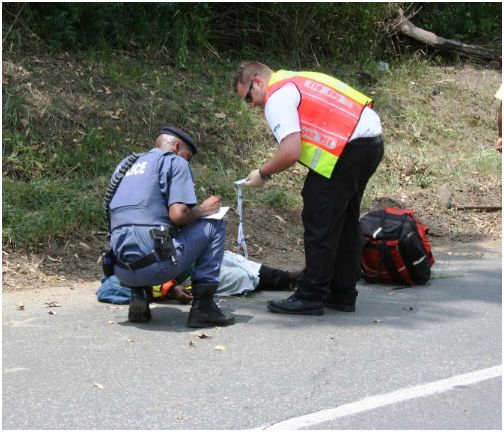 A municipal worker was seriously injured when she was struck by a hijacked car fleeing police on Kenville Road, Sea Cow Lake, this afternoon.
It is thought that the woman had been working at the roadside cutting the grass when the hijacked vehicle rounded a bend at high speed with eThekwini Metro and South African Police TRT officers in pursuit.
The driver lost control of the car which left the road and struck the woman, pushing her up over the bonnet. The men stopped the car and fled into the roadside bush.
The woman sustained head and spinal trauma. As well as lacerations and abrasions to her left arm. She was treated and stabilised by medics at the scene before she was transported to the Netcare St Augustine's Hospital for further treatment.
Jeffrey Wicks
Netcare 911