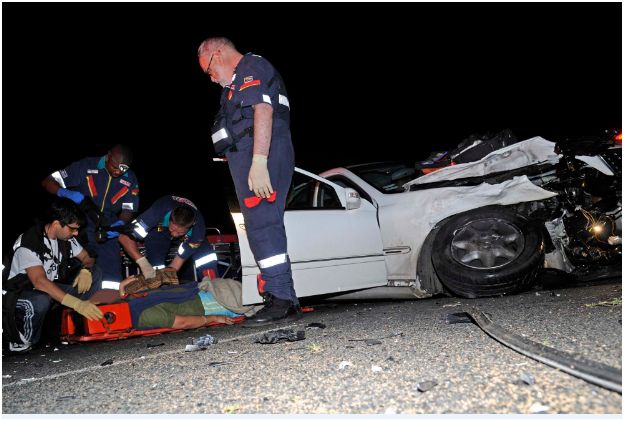 A side impact accident left two women with serious injuries at the intersection of Modderfontein road and Emerald Boulevard this evening. Exact details of the accident is still speculative, however it is purported that two ladies in a Mercedes was traveling along Modderfontein road towards Kempton park, when a VW collided into the side of their vehicle.
Netcare 911 paramedics arrived on scene and found the two female occupants of the Mercedes still seated in the mangled remains of their vehicle. The VW hurtled off the roadway and landed upside down in the long grass of the centre median, the two occupants from this vehicle fled from the scene of the accident.
The two seriously injured patients were  stabilised on scene and then transported to various hospitals in the area for further treatment. Several police vehicles and a SAPS helicopter were called in to search for the two men that fled the scene.
Chris Botha
Netcare 911