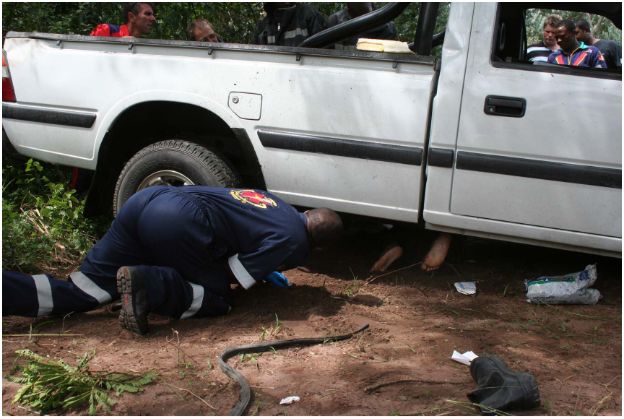 One man was seriously injured when his bakkie left the N3 Durban bound carriageway near the Spaghetti interchange this morning. The man was thrown from the bakkie and pinned beneath the wheels when it came to rest.
eThekwini Metro Firefighters, Metro Police and Netcare911 Paramedics managed to life the bakkie from the man while he was safely pulled free.
He was lucky to emerge with only minor cuts and bruises and was transported by ambulance to hospital for further medical care.
Jeffrey Wicks
Netcare 911