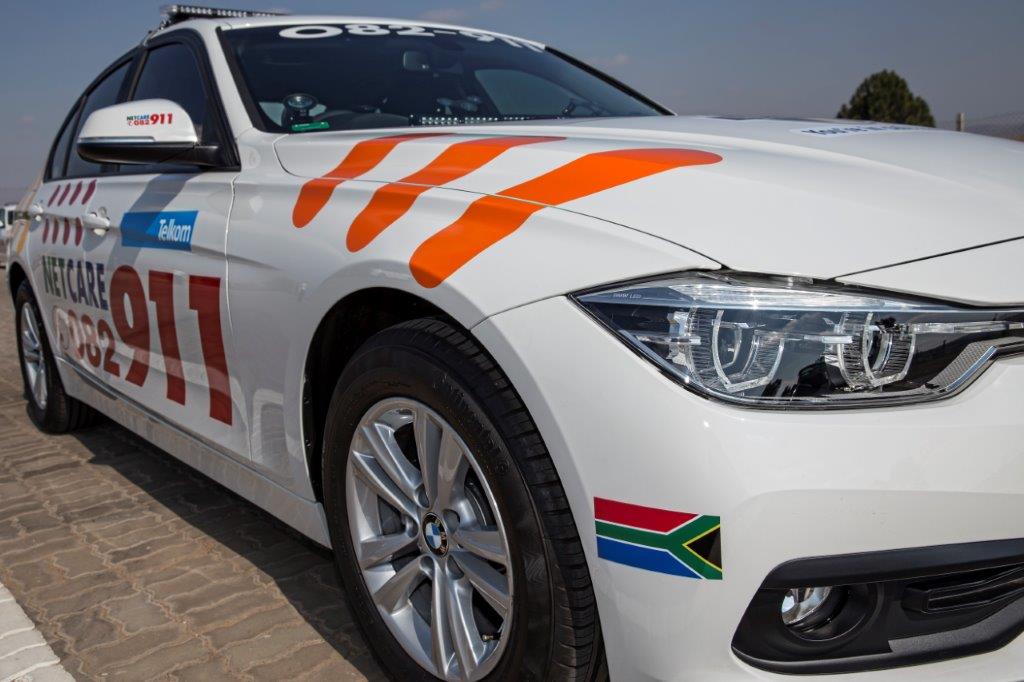 A man had sustained serious injuries when his car hurtled through a concrete Palisade fence along Clulee road in the Modderfontein area at around 12:30 am. It is believed that the driver of the car was trapped in the twisted remains of his car for some time as nobody witnessed the accident.
A security officer driving passed noticed the damaged wall and when he stopped to investigate , found the seriously injured man still trapped in the vehicle and called for our assistance. Netcare 911 paramedics and firemen worked tirelessly for over an hour to free the man from the wreckage using the Jaws of Life.
The Netcare 1 Medical helicopter with a trauma team on board was dispatched to assist the ground crews to stabilise the patient. The Medical team worked ardently to stabilise the seriously wounded man and after dexterously immobilising him on a trauma board he was removed from the wreckage and airlifted to the Charlotte Maxeke hospital for further treatment.
Chris Botha
Netcare 911