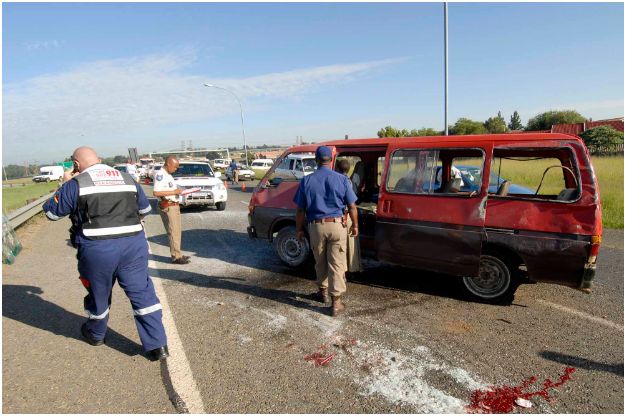 Seventeen primary and pre-primary school children were injured when the taxi they were traveling in overturned on CR Swart road in Kempton Park this morning. When paramedics from Netcare 911 and other services arrived on scene they found all the wounded at the side of the roadway.
After triaging the patients they found that a grade R student from Edleen primary school sustained critical injuries while the others sustained relatively serious injuries. Emergency personnel worked tirelessly to stabilise all the injured children.
The critically injured patient was airlifted to the Charlotte Maxeke hospital, while all the other injured were transported by ambulance to various hospitals in the area for further medical treatment.
Chris Botha
Netcare 911