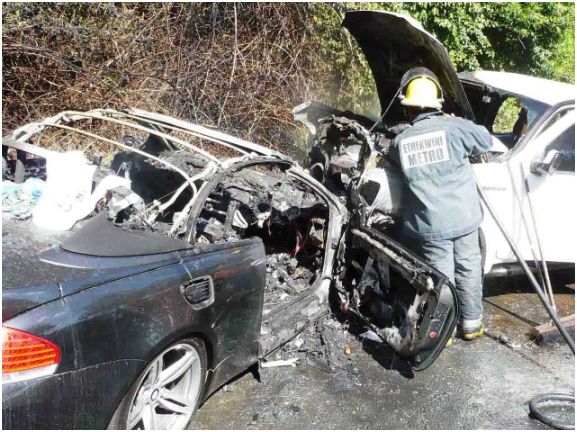 Ten people were injured, two critically, when two cars collided head-on on the Watson Highway near Tongaat yesterday.
It is thought that one errant party crossed into the oncoming lane and the two light motor vehicles slammed into one another, coming to rest at the roadside wedged together. The engine compartment of one of the vehicle caught fire and the blaze quickly spread to the other vehicle.
Lucky the injured occupants managed to clamber from both cars. They were treated and stabilised at the scene before they were transported by ambulance to the Netcare Alberlito Hospital in Ballito for further medical care.
Jeffrey Wicks
Netcare 911