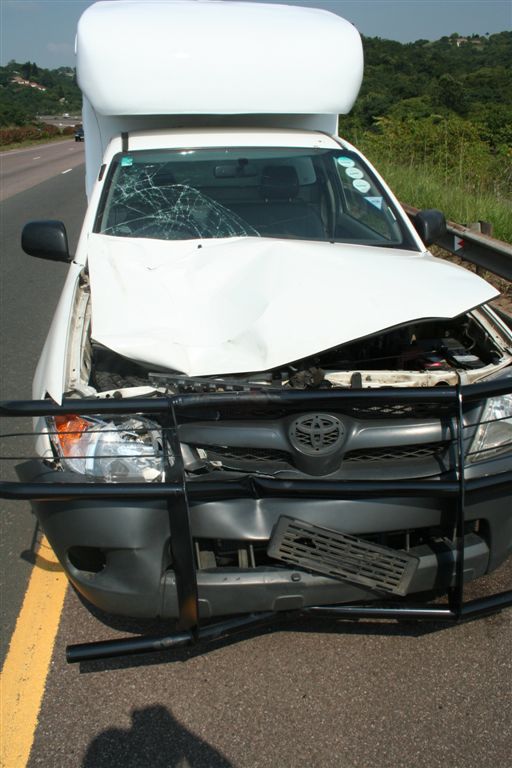 Durban ( Queensburgh ) N2 North Bound Near The M7
A pedestrian to be in his early fifties has been killed after crossing the busy N2 freeway near the M7 off ramp this morning.
ER24 paramedics arrived on the scene and were told by members of public were the man was lying. Paramedics found the man lying in the centre medium of the freeway. He had sustained traumatic injuries and was declared deceased on the scene.
It is believed that the pedestrian had climbed out of a truck and ran across the freeway. He was knocked down by a panel van in the fast lane. The impact caused the patient to be catapulted into the air and land in the centre medium.
Metro Police were on the scene and would investigate the accident.