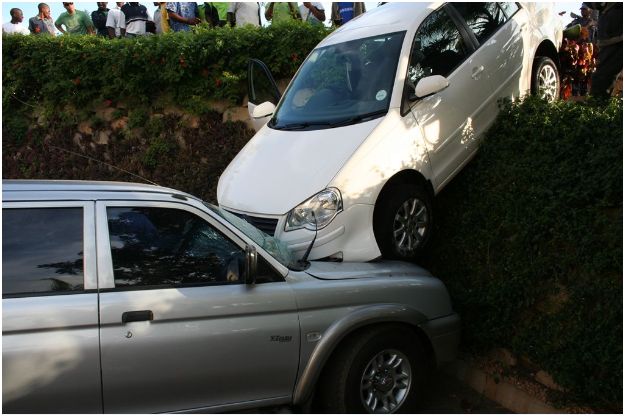 Durban ( CBD ) Ordance Road By McDonald's
A driver has escaped an accident with no injuries this afternoon, after leaving the side entrance from Ordance road into Mac Donald's and crashing into a SUV that was parked at the Durban City Lodge.
The reason for the driver losing control is still unclear but the necessary authorities will be investigating the incident.
Traffic was affected on Ordance road due to emergency vehicles had taken up the right hand lane.