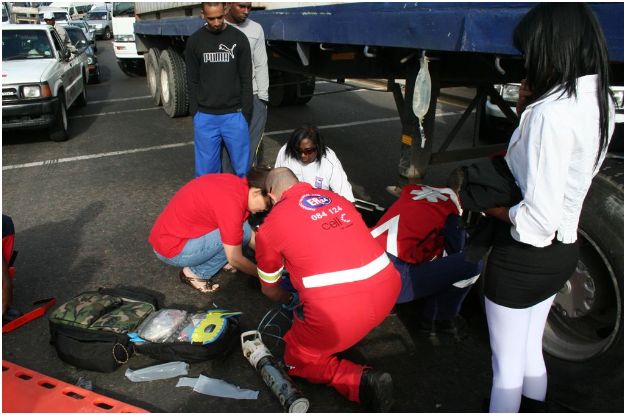 Durban ( Springfield ) Umgeni road and N2
A eight month pregnant woman is in a serious condition after been struck down by a passing truck on the N2 and Umgeni off ramp this morning.
ER24 paramedics rushed to the scene to find the woman lying in the road and her legs underneath the truck. She had sustained severe traumatic injuries to her right leg and possible neck and back injuries. Advanced Life Support intervention had to be performed on the patient before she was transported to Addington Hospital in a serious but stable condition.
It is believed that the woman was crossing the road when she missed judge the truck coming off the N2 and was struck by the wheel causing the injuries to her leg. No harm came to the unborn baby.
Derrick Banks
ER24