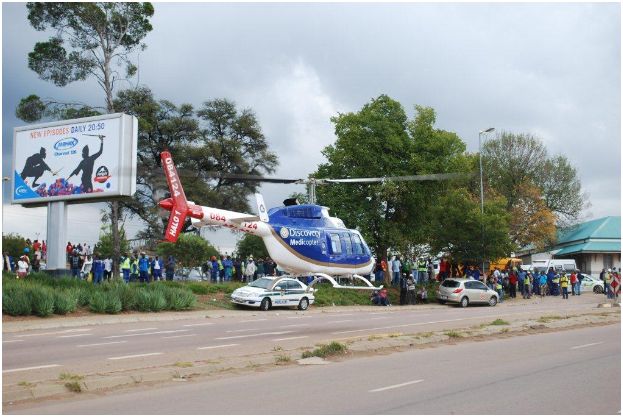 Over 50 people were injured this morning in a serious train accident near the Pretoria Train Station this morning.
Shortly after 12:00 paramedics and rescue services from all over Pretoria rushed to the scene to assist injured commuters.
A scene described as chaos left numerous people critical and at least one person dead. A lady sustained multiple critical injuries and fractures and had to be airlifted by a Medicopter to the Eugene Marais Hospital for further medical management.
ER24 dispatched ambulances from as far as Johannesburg to assist the rescue teams. 17 Ambulances and over ten rescue vehicles made their way to the scene where they found the patients.
Some of the patients were thrown from the wreckage and some were trapped inside. The Tshwane Fire Department had to use hydraulic tools to free the trapped commuters from the wreckage.
Most of the injured sustained fractures and full body injures when the train derailed.
The exact cause for this accident is not yet known and will be investigated.
Werner Vermaak
ER24
UPDATE: Two women died when the luxury Rovos Rail train derailed in Pretoria, say paramedics. One of them was pregnant.