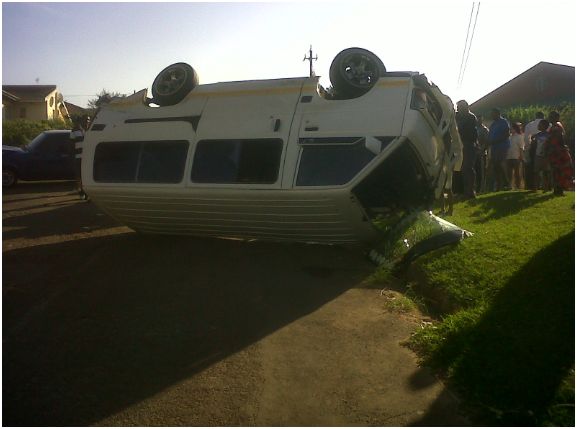 Pietermaritzburg ( Northdale ) Deccan and Balhambra road.
A eight commuters have been injured after the taxi they were travelling in over turned at the intersection of Deccan and Balhambra road in Northdale this morning.
ER24 and other emergency personnel arrived on the scene to find the taxi lying on its side with the commuters seated on the verge next to the vehicle. The patients were assessed on the scene and were treated and stabilised before being transported to Pietermaritzburg Medi-Clinic and Northdale Hospital for further medical treatment.
It is unclear what caused the driver to lose control but the necessary authorities were on the scene and would investigate the incident.