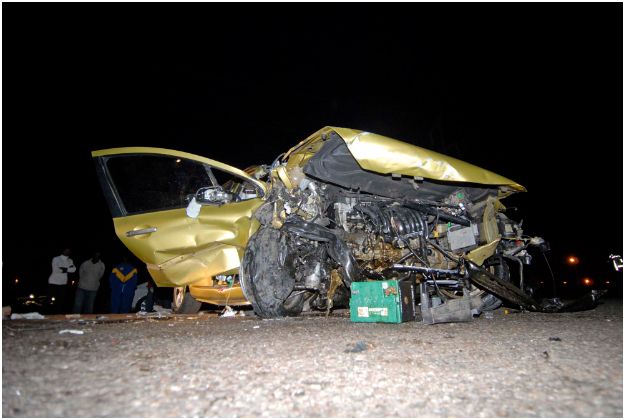 Two people died and another was critically injured in a snarl-up on the Pretoria road in the Tembisa area tonight at around 21h 15. Details of the accident remains sketchy at this stage however two vehicles collided head-on and their crumpled remains came to rest some 50 meters apart, one sideways in the road and the other in the veld about 5 meters off the road. The driver of a third vehicle then lost control and smashed into the vehicle that came to rest on the roadway.
Netcare 911 paramedics arrived on the scene and after triaging found that a passenger from the Peugeot and the driver of a Red Toyota died on impact due to the massive injuries that they had sustained .The driver of the Peugeot was in a critical condition and trapped in the twisted frame of his car. The occupant of the third vehicle a white Toyota miraculously escaped from this horror accident uninjured.
Firemen worked for over an hour to free the man from the wreckage, after paramedics stabilised the critically wounded man he was transported to the Tembisa hospital for further treatment.