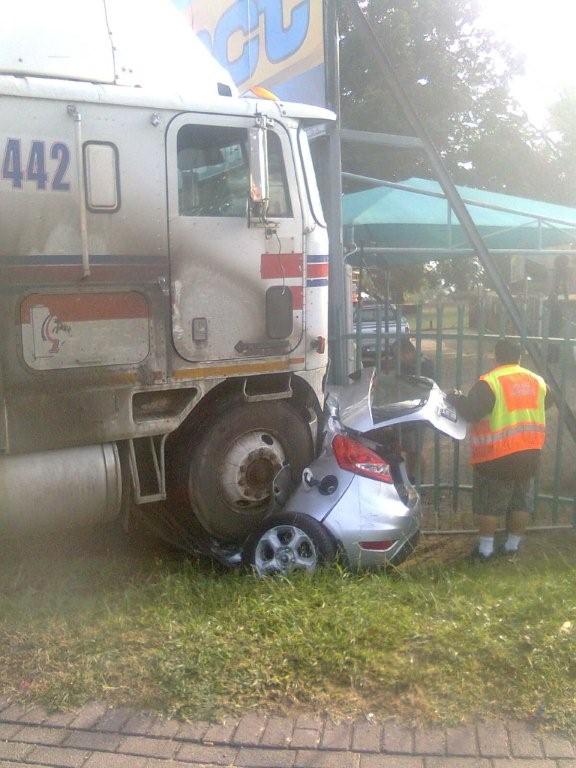 This is not your usual blog post on car accidents – but rather a reflection on the power of prayer. The Arrive Alive website received an email with these photos of an amazing escape by a lady driver after her vehicle was in an accident with a truck.
According to the email the lady only had a scratch to her finger. We would like to share this on the Road Safety Blog – with perhaps another angle to the message – You never know when an accident might happen- be prepared at all times….!!
We share our roads with road users from all religions, believers and non-believers…May this post inspire you to pause for a moment and reflect on your life….!!